Now Accepting New Patients!
Guy B. Hisrich, DDS
General Dentistry
4264 Fulton Drive Northwest
Canton, OH 44718
Phone: (330) 493-8400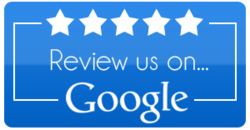 Procedures
Dental Cleanings
Dental Exams and X-Rays
Composite Fillings
Amalgam Fillings
Root Canal Therapy
Tooth Extractions
Porcelain Crowns
Teeth Whitening
Zoom! Whitening
Dental Bridges
Dental Veneers
Dental Bonding
Dental Inlays and Onlays
Dental Implants
Mini Dental Implants
Dental Implant Restoration
Dentures
TMJ Treatment
Nightguards
DIAGNOdent
Digital Imaging
Intraoral Camera
Appointment request
Need an appointment with a dentist in Canton ? Requesting an appointment at our Canton, OH family and cosmetic dental office is now easier than ever. Fill out the form below and we'll contact you to find a time that fits your schedule. Start your journey towards a beautiful smile with us today!
Dr. Guy Hisrich, your dentist in Canton OH, strives to help patients achieve the smile of their dreams. Call our office today!