A Warm Hello from Your Dentist in Canton OH!
A healthy and happy smile is the ultimate goal here at the dental office of Guy B. Hisrich, DDS. With the help of our professional and welcoming staff, your dentist in Canton OH shows their commitment to providing you with the best dental and oral care and treatment around!

Combined with the latest technology and years of dental experience, Dr. Hisrich wishes to give patients high-quality care that they deserve in order to share your healthy smile with the world. Here at our Canton OH dental office, we offer a variety of services for adults and kids alike, including

dental cleanings

for your bi-annual checkups, cosmetic options like

teeth whitening

and

porcelain crowns

, and advanced services like

dental implants

and

dentures

. We believe it is important for our patients to feel comfortable, as well as providing affordable work for all.

To schedule an appointment or consultation with your Canton dentist, call our office today at (330) 493-8400!

__________________________________

Superior Dental Care, Continuing a 50-Year Tradition.

In 1960, Dr. Paul Hisrich established a dental practice that provided quality care at reasonable prices. In 1990, Dr. Guy joined the practice with very much the same approach to dentistry. Dr. Paul has since retired, but Dr. Guy continues to maintain a place where patients can get excellent dental care at a fair price from a friendly staff in a relaxing and professional environment. Dr. Guy prides himself on being able to continue his father's tradition of building caring and trustworthy relationships with his patients and the community he serves.

Dr. Guy Hisrich is proud to offer a pleasant atmosphere that, along with his calm demeanor, proves to be extremely effective at helping many with high dental anxiety. Dr. Guy also offers the latest state-of-the-art technologies in order to provide the absolute best for his patients. When you visit our office, you can be confident that you are receiving the finest and most advanced dental care.
Guy B. Hisrich, DDS

General Dentistry

4264 Fulton Drive Northwest

Canton, OH 44718

Phone: (330) 493-8400

Office Hours

Monday:

12:00-8:00

Tuesday:

8:00-5:00

Wednesday:

8:00-5:00

Thursday:

8:00-5:00

Friday:

8:00-5:00

Saturday:

8:00-1:00

Sunday:

Closed
Mary A

I have been going to Dr. Hisrich when it was Dr. Paul Hisrich. I started with Dr. Paul in 1959 or 1960. He took excellent care of my teeth, his staff was very nice. He never made you wait in the waiting room more than 5 minutes. Well when Dr. Guy took over the practice, he followed in his father's footsteps. His staff is excellent and his office is very clean. Good Job. I'm sure your dad is proud of you.

Amanda M

The staff was very friendly and prompt-from the assistant to Dr. Hisrich himself. His dental hygienist was very thorough, knowledgeable, and gentle. I had a very pleasant experience, and would recommend this office to any loved one.

Jacqueline H

Excellent, professional and caring, as always

Now Accepting New Patients!
Guy B. Hisrich, DDS
General Dentistry
4264 Fulton Drive Northwest
Canton, OH 44718
Phone: (330) 493-8400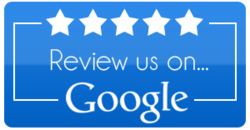 Procedures
Dental Cleanings
Dental Exams and X-Rays
Composite Fillings
Amalgam Fillings
Root Canal Therapy
Tooth Extractions
Porcelain Crowns
Teeth Whitening
Zoom! Whitening
Dental Bridges
Dental Veneers
Dental Bonding
Dental Inlays and Onlays
Dental Implants
Mini Dental Implants
Dental Implant Restoration
Dentures
TMJ Treatment
Nightguards
DIAGNOdent
Digital Imaging
Intraoral Camera
Dr. Guy Hisrich, your dentist in Canton OH, strives to help patients achieve the smile of their dreams. Call our office today!

Canton Family and Cosmetic Dentist